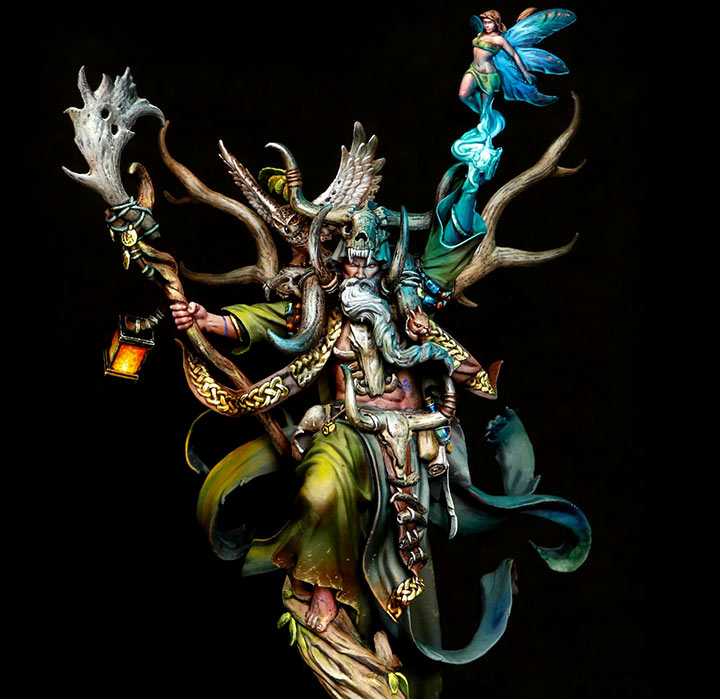 With my partner, Vanessa Sáez, we decided to open a Patreon channel to share all this knowledge through video tutorials and Ebooks.
A year later, we launched our first crowdfunding campaign; Hirelings of Asura, a project of four 70mm miniatures of fantastic nature. Both projects allowed us to discover that what we were most passionate about was the teaching part of the hobby.
And that is precisely why, to this day, we continue working with so much enthusiasm. Because the most important thing for us is that you, who are on the other side of the screen, understand that the only important thing is to enjoy the hobby, learn in a simple way and above all, paint with enthusiasm.