Miniature Commission Painting Service
[ FOR YOU ]
Miniature Commission Painting Service
In addition to teaching painting, my main focus is on commissioned painting for companies and collectors. I paint to the highest standards and use advanced techniques to achieve the best possible result with every single miniature of my clients.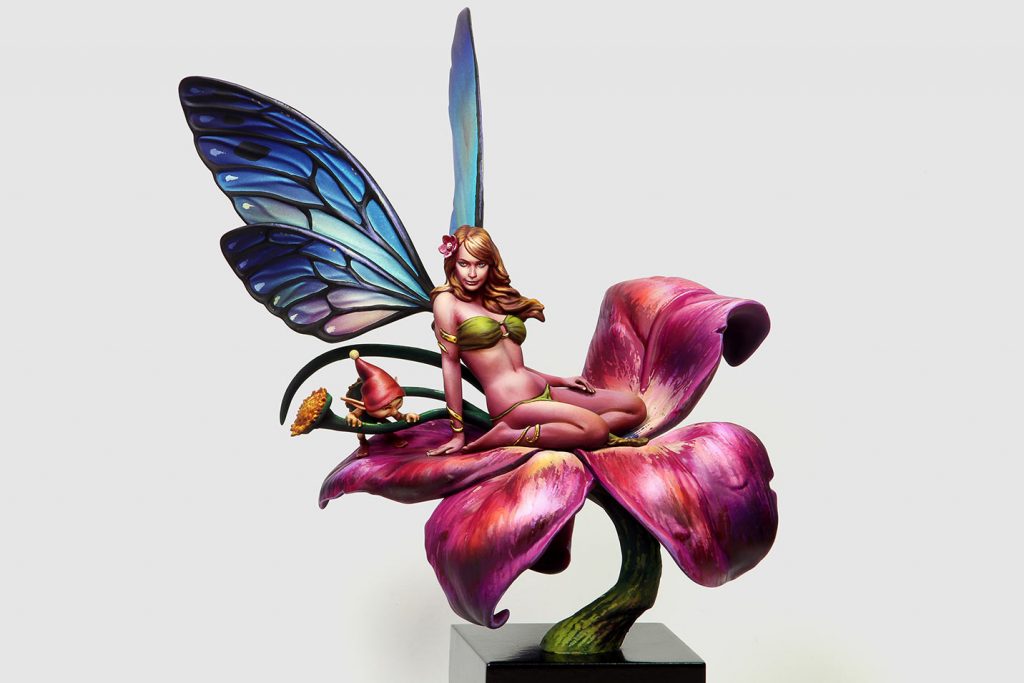 Represent your outstanding miniature design with professionally & artistically high quality painting for your Box Art.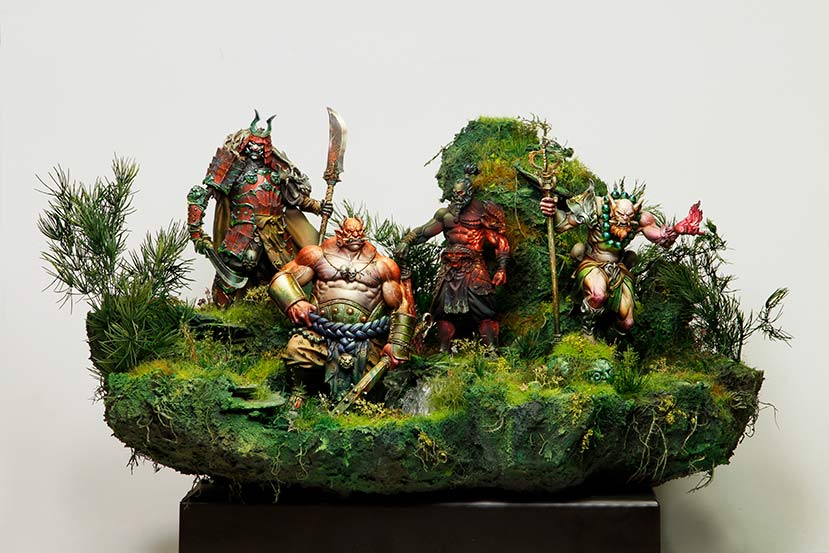 Enjoy a unique piece for your collection, which I will – as always – paint with all my heart in the style and color scheme of your or my choice.
Each miniature I create becomes a unique work of art for your company or your collection
After 15 years of work, I have made many Box Art for companies all over the world. My work philosophy is always to give the best in each and every one of them, always attending to the needs or specifications that the company may set or leave to my free choice.

I painted figures for collectors and renowned companies such as Cool Mini Or Not, Black Sun or Aradia Miniatures working from 32mm to 80mm.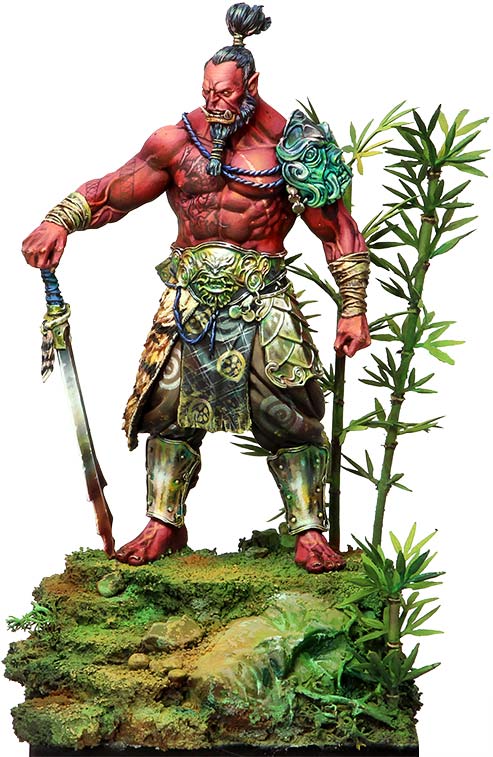 [ INFO ]
Find out more about the process
For every project we offer a very individual approach to meet your wishes and ideas. Our pricing is based on time. This means, that the bigger or more detailed the model, the more it costs. I put a lot of effort and love in every single detail of your miniature.
Every miniature is based on a black pedestal, with individual arrangement. More elaborate designs or diorama creations are possible too.
Please provide the following information to help us best understand your requirements:
Which miniature to paint
Size of the miniature
Possible deadlines
Your color scheme or artist's choice
Please provide all miniatures unassembled and unprimed, we will take care of those steps.
You can send us your miniature or we can order it on your behalf.
Shipment: we are based in Madrid, Spain and are happy to ship internationally. For further information, please send us an email.
Payment: After confirming the assignment, 50% of the fee will be paid upfront, 50% before shipment. We accept paypal and bank transfer.
Charges: Although there are generally no import taxes or fees for painted plastic miniatures, custom fees and import taxes are at the responsibility of the recipient to pay.